In an era where working global becomes the standard, startups should look for globetrotters to work with them.
Trying to land an ideal job or an amazing new employee can sometimes feel like online dating. Both parties groom their profiles to be as appealing as possible. They agonize over the wording of every message. When they finally meet in person, their "conversation" consists mostly of a series of questions, all trying to find out one thing, "Are we compatible?"
I recently heard from a friend that their company had hired a group of brilliant engineers, some of them with PhDs, without even a mention of salary levels. The only question they got was: "When can I start?". This naturally did not mean there was no salary involved or that the engineers were willing to work for free. What it did mean was that the project was exciting enough for them to step on board without caring too much about the details. The endless list of questions became unnecessary because the answer to the one big question was already clear: yes, they were absolutely compatible!
A new era of work
In the new era of work that we are entering, it is this sort of startup, those with exciting missions and grand visions, that will succeed in attracting the most talented and valuable team members. But who are these shining examples of talent that make up dream teams, and how can growing startups pick them out of the crowd? I believe that the best shortcut to finding this kind of talent is simple: look for the globetrotters.
When I started my entrepreneurial journey at the age of sixteen in the late nineties, there was little talk about startups and the term "lean startup" had not even been invented. Though the internet was simplifying cross-border communication and flying around the globe was getting easier, the common conception of a good life was to get a solid education, find a good job in your home country and then travel as a tourist during your holiday breaks. All in all Germans were doing their German things, Dutch were doing their Dutch things and doing a global thing was not really relevant unless you wanted to be a popstar.
Global as the new norm
Fast forward fifteen years and doing a global thing has become the new norm. Not only that: changing the world is a new norm. The definition of a good life has changed from the pursuit of stability to the pursuit of purpose and meaning. People are becoming less and less willing to wake up every morning and go and work on something they do not believe in just to pay the rent.
According to Jacob Morgan, the author of the book "The Future of Work," today only 13% of employees feel engaged at their jobs. In a recent article he also noted that, "It's important to remember that the 'balance of power' is shifting away from organizations and towards employees. Today, we have a lot of choices to consider and several opportunities to evaluate when exploring how to make a living. "
What this means for startups is that today there are Germans, Dutch, Finns, French, Swedes, Asians, Americans and people from all over the world with global skill-sets and entrepreneurial mindsets who are eager to work with teams with big dreams. Being a startup is a stage of a company, and in this stage more than in any other every single member of the team needs to be an entrepreneur. In a way a startup itself is an exploration. Only pro-active people, ready to explore while easily adapting to change, will have any chance of coping with these turbulent conditions and possibly create value.
Being a startup is a stage of a company, and in this stage more than in any other every single member of the team needs to be an entrepreneur
Journeys over jobs
The geography of the team is also becoming less relevant as people are choosing journeys over jobs and a little adventure only spices up the palette of collaboration. In many ways the people ready to relocate are already the most entrepreneurial ones. It takes courage and initiative to step out of your comfort zone.
That is why never before small micro teams with limited resources and/or remote locations had an actual advantage over corporations, and therefore a unique access to the best of the global talent. All you have to do is invite them to join the journey.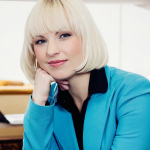 Karoli Hindriks is the founder of Jobbatical, a marketplace for international career adventures. She founded her first company at the age of sixteen, officially becoming the youngest inventor in Estonia. She has twice been a nominee for the Europe's Young Entrepreneur award. Karoli is also an alumnus of Singularity University.
Frontpage image by Jason Priem (Creative Commons)