Ulu, the startup that aims to improve the driving experience by collecting car and driving data real-time, announced this week that they have raised € 500.000 from the Fang group, a Chinese investment group. Ulu met the Fang group via the accelerator program Startupbootcamp XL.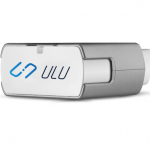 Ulu can be described as a data driven startup in the car sector. They have built a dongle that car owners can place in their car to generate information. The dongle collects all kinds of information (speed, engine status, fuel consumption) that can help with both safety, training and maintenance. The term quantified self is often used for services that let people measure the human body. Ulu provides the same level of detailed insight, but for cars.
Ulu started in Slovenia and came to the Netherlands in end of 2014 to participate in the Startupbootcamp HightechXL program in Eindhoven. Last February they presented themselves at a unique demo day where two startups got funding offers while still on stage. We can confirm that the same Fang group that invested previously in Avular is now investing in Ulu (Startup Manus Machina was also offered funding on stage, but decided after consideration to accept funding from two other investors and not from the Fang group). The Fang group is led by Mr. Yu Ming Fang who was on stage at the demo day in February. His daughter Yu Mina Fang has been appointed to the supervisory board of Ulu on behalf of the Fang group.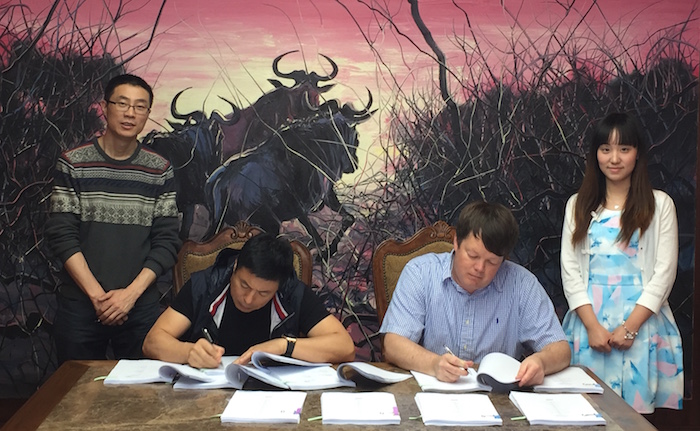 We conducted a short interview with Jošt Faganel, co-founder and CEO of ULU, about the recent funding.
How did you meet The Fang group?
We met with the group after the Demo day in Eindhoven, last February.
From November till February you were part of Startupbootcamp HightechXL in Eindhoven. Are you still located in Eindhoven?
Part of the team is still located in Eindhoven. We need to be where our customers are and this is the region where all our early adopters are located.
How has the accelerator helped you with funding?
Startupbootcamp definitely accelerated the funding process for us. Mr. Yu was their guest and this is how we got introduced. The organisation also supported us throughout the process, from term sheet negotiations, preparation of participation and shareholding agreements, signing and closing and importantly bridging the cultural gaps and communication challenges 
What can you tell us about the customer and revenue side of your business? Are you already serving customers?
We already managed to establish a solid supply chain at an early stage of our company. We are manufacturing the devices in China. We are currently running over 10 pilots with different mobility related businesses; dealerships, insurance companies. leasing companies, mobility providers. I can not disclose any names, but it includes most of the big names in the Dutch market.
What do you think of The Netherlands as a place for startups?
In our experience, the business ecosystem in The Netherlands is very welcoming to startups, new ideas and products that startups deliver. For a startup it is important to be able to verify your product at a very early stage and I believe it is a great place to start your business. 
The funding received is not also a great step for Ulu, but also an important confirmation for Startupbootcamp XL. Like all Startupbootcamp program, HightechXL has its own organization and has to build it's own network and track record in order to attract new startups. HightechXL is aiming high by selecting hardware startups that need a lot of funding early on. Program founder Guus Freriks commented in the press release that an international network is part of his solution: " We, hardware specialists, are looking east. China is an expert at a scalable supply chain, but it's also an interesting market." Last year he signed an agreement with the China Technology and Venture Association, an independent private network in China supervised by the Ministry of Science and Technology of China, National Torch Center. With at least three startups funded after three months, their second class seems to be on track.

Photo's: from press release