Guest writer and startup coach Duke Urbanik (on behalf of The Venture Generator) was recently invited to talk to Henk Kamp, Minister of Economic Affairs, about improvements that should be made in The Netherlands to make startup life less complicated.
Because even though there are many things that go right, such as tax benefits, grants, the startup visa and the work of embassies, there are still room for improvements. I therefore spoke to several startups to find out about the main issues and report them to Minister Kamp.
So what is needed to help startup companies, according to startup companies? One of the main conclusions of the discussion was that corporates should be better connected with the startup ecosystem. But a list of issues came about that we would like you to comment on. So feel free to join the discussion!
The main startup issues
Bank Finance
Specifically getting funds to finance orders and working capital prove difficult. Unfortunately banks are hesitant to lend money to early stage startups, or fulfil procurements outside of The Netherlands. It would therefore be helpful if the government stimulates or enforces loans, or otherwise secures the financing of orders.
Venture Capital
While government initiatives such as StartupDelta have the ambition to make Holland the European Silicon Valley, the investment climate in the Netherlands – and Europe in general – is totally different from the USA. There are fewer and significantly smaller deals here, and local investors are more risk averse. It would help if seed- or long-term (e.g. medical) investments in startup companies would be rewarded with tax advantages. The deal values then would most likely go up.
Legal support
Very few startup companies draft their own legal founding documents, shareholders agreements or general terms. This leads to legal vulnerability when the going gets tough. Startups can't afford a first-class lawyer, so they'd rather Google for templates or examples. Wouldn't it be nice if all the legal offices of certain size would be obliged to provide at least a minimum amount of legal support to first-year startups against a reduced price? Legal firm Houthoff Buruma has made a big step in this direction with a special legal incubator, but the amount of companies that can participate is limited.
Communication
The government has loads of support options that are available for startups, but it is quite a challenge to find the right entrance and get the correct paperwork. A special portal that would guide a startup through the available support programs and subsidies would be a great start, maybe even under the umbrella of StartupDelta.
Grants
There is a lot of money available, but the application process for grants is very time consuming. When a subsidy is granted, it often takes 3-4 months before actually receiving the money. In the meantime, the startup is losing valuable time. Speeding up this payment process would therefore help. Another suggestion is to have one grant, and only one, covering all startups. If your business qualifies for this grant, you should receive it in one payment. All extra cash could then come from investors or other non-governmental sources.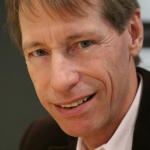 Duke Urbanik is co-founder of The Venture Generator, startup mentor, strategy coach and private investor.
Frontpage image by Hans @ pixabay