International startup ambitions more and more equal internationally operating teams. Many of them no longer work from just one office from just one city. They move around together or have distributed teams with people working from various locations – turning team members into digital nomads.
There are plenty of reasons for working from other parts of the world, like being closer to a new target market or attracting new employees with an exotic working location instead of a mind-blowing salary. This new way of location independent working requires a new way of thinking, and of course, living.
There are always the regular hotels, hostels and Airbnb pads but nowadays there are also co-living options especially tailored to those who work remotely and move around. We spotted 3 big trends in co-living for digital nomads:
1. Co-working hostels
Co-working hostels are perfect for shorter stays. In Bangkok for example there is ONEDAY, a hostel with their own co-working space next door where you can work for some extra Bahts. The amazing design of the place can be an inspiration in itself. There are also hostels who only focus on digital nomads, like La Cocotera in Tarifa. With a co-working space downstairs and an amazing roof terrace with wifi on top there is plenty of room to work. Also located near the beach is Surf Office, with locations in Gran Canaria, Santa Cruz and soon to be opened Lisbon. Although the word hostel may not be the best fit for them, they do offer accommodation, a great co-working space and a community of surfing nomads. All of the places above have both shared rooms as well as private ones.
Also read: Why startups should hire globetrotters
2. Co-living homes
When staying in one place for a couple of weeks or months, startups and digital nomads can crash at a co-living home.
Homes
CoHome for example, located in Shoreditch, London, is in the beating heart of the tech scene with places like Google Campus around the corner. As the founders call it: "CoHome is the first entrepreneurial residency project that embraces the same core values as the collaborative economy." Renting out rooms on Airbnb, desk space on CoPass, and hosting Grub Club events in the living room. Stays at CoHome already go for one night.
Networks
Nomad House is setting up a network of co-living homes worldwide. It is quick and easy to find a home at your next destination and to become part of their community. The Nomad House in Bali is up and running, Berlin is coming soon and also London is in plan. Rooms are being rent per month and per house.
Arthur Itey, co-founder Nomad House: "When looking for a home you are never sure about the quality of the wifi or the neighborhood. Also, if you do not want to live alone you will have to find people to sublet rooms to. Co-living homes take care of this all."
1 lease, more homes
When you want to easily book a stay in different homes with the comfort of signing just one contract, than soon to be launched Caravanserai is perfect. A global co-living provider where one lease provides you acces to different homes around the world. Their first three destinations will be Mexico City, Lisbon and Ubud. Leasing will go by month, with a three month minimum.
Also read: Top 5 reasons to be a digital nomad
3. Digital nomad neighbourhoods
And than there are even whole digital nomad neighbourhoods. Zoku, 'family' or 'clan' in Japanese, is a Dutch startup that offers much more than a room and a co-working space alone. Like in any real neighbourhood there are communal areas for everyone to come together. There is such a big variety of spaces and facilities that you would not even have to leave your hood to go into the city. With e.g. a bar, restaurant, living room, game room, 24/7 open store, co-working spaces, workshop spaces, rooftop garden with greenhouse, meeting spaces, music corner and gym, Zoku offerens pretty much everything a digital nomad can ask for. The first Zoku is in Amsterdam and will be open for bookings from July. Their ambition is to roll out to at least five other creative European cities as soon as they can. Zoku is perfect for a stay of a couple of weeks or months.
Not as revolutionary but also hot
Also trendy, but a little less innovative:
Co-working weeks
Attending a co-working week can be great to try out the digital nomad lifestyle. There are many 'co-working camps' at the most exotic locations. Like Flaks in Tarifa, Spain or The Blue House in Taghazout, Morocco. Working in the sun and (kite)surfing after office hours. Usually these weeks are based on an all inclusive concept and go for a set amount of days/weeks.
Nomads with a lease
In case you are looking for a more permanent place to live together with the same people, you can set up your own co-living home. Like the team of Vicancy did in Ubud, Bali. Co-founder Pieter Moorman rents a big villa + chef in Ubud which he shares with three other digital nomads by subletting them rooms. Other members of the Vicancy team live in the neighbourhood and join during the day to work together as a team. Leases for homes usually have to be signed for a minimum of 6 or 12 months.
Also read: Vicancy – how to run your business from Bali
"There are so many beautiful places in the world with homes that have wifi, but I believe having acces to a network of people that you feel comfortable with is very important. On Bali there a more scenic places than Ubud, but the most powerful network is here. That is why we choose to be in Ubud", said Pieter Moorman, co-founder of Vicancy.
Regardless of what style of coliving you decide to go with, what all parties seem to agree on is that bringing the 'right people' together is key. It is all about networking and being surrounded with like-minded nomads. And, not unimportant, having a fun time together while working your way around the world.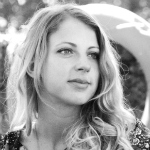 As a digital nomad, Manon Monhemius' heart beats for social entrepreneurship and startups. She loves helping them getting their stories out there. So much even that she left home, sold her stuff and is couchsurfing with them to do so.

Photo: from La Cocotera Tarifa website