When Dutch companies grow, there comes a time that they may be considering expanding into the United States. They may want go there to access the world's largest single market, or even hope to find funding to grow faster. Many companies automatically assume that emerging tech companies must go to Silicon Valley.
Depending on the type of company, Silicon Valley may be the right choice, but for many other companies other innovation regions in the U.S. would make more sense.
In what other U.S. regions is there a large concentration of tech startups? When following the (investment) money, we will see that from the $48.3B Venture Capital investments in 2014 the largest portion, representing $23.8B, went to the San Francisco Bay Area, which includes Silicon Valley. Second is Boston with $4.4B, closely followed by New York with $4.2B. Los Angeles, Seattle, and Chicago are next. [Data: National Venture Capital Association]
Each of the important innovation regions has its own specializations.
The Bay Area/Silicon Valley is very strong in high growth companies in the internet and mobile sectors, especially those serving the consumer market. Think Google, Apple, Facebook, etc. Investors in the Bay Area are willing to put large chunks of money in companies with hyper-growth potential.
Boston has many companies whose products are built on hardcore science and research, such as the life sciences, clean technology, big data analytics and robotics. Investors tend to be slightly more conservative than on the West Coast.
New York has been coming up strongly in the last couple of years. Among its strengths are IT and, not surprisingly, financial technologies (Fintech).
Los Angeles has a lot of IT and Internet companies, especially those targeting the entertainment industry. Chicago plays a role in Fintech, technology for the Human Resources sector, and to a less extend in healthcare technology.
In addition to the mentioned sectors, all regions are home to companies in other sectors.
Having an office on the West Coast has some practical disadvantages. The time zone difference with the Netherlands is nine hours, which means that there is no overlap of regular business hours. Earlier in my career I had to manage the 12-hour time zone difference between Tokyo and Boston, which was not easy. Silicon Valley is a large and hectic environment where international entrepreneurs easily get lost when competing with some of the most aggressive companies in the U.S.
Here are some of the factors you should consider when deciding where to establish your company's presence in the US:
Availability of talent – If the success of your business depends on hiring staff with special expertise then you should select a location where the required talent is available. For example, if you are a life sciences company, you probably should go to a location with strong universities in your sector. If your U.S. office will mainly function as a sales office, then this is less of a consideration.
Strong ecosystem for your sector – The advantage of locating in a town that specializes in your sector is that it probably has grown a strong ecosystem supporting companies like yours. This ecosystem comprises specialized investors, universities, researchers, advisors, consultants, attorneys, office and lab facilities, but also many relevant professional events and opportunities to network with other entrepreneurs in your sector.
Proximity of customers – If many of your potential customers are concentrated in a specific part of the U.S., then you may want to consider locating in that area. For example, if you sell into the Oil & Gas sector, it is probably a good idea to be in Houston. Or if you sell into the entertainment industry, Los Angeles may be a good choice. Do not make the mistake to locate near your first customer, because that may not be the optimal location to grow your company in the future.
Government tax incentives and subsidies; cost of living – For most companies these are less important, because usually the other factors mentioned above clearly indicate which locations are preferred. There usually is a reason why incentives are necessary to attract companies, or why the cost of living is low.
When considering all the aspects mentioned above, you may come to the conclusion that Silicon Valley is not the right destination for your company after all.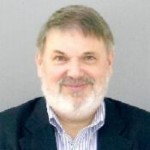 Jos Scheffelaar is a Dutch entrepreneur who moved to Boston more than 20 years ago after working in high tech in several countries in Europe and in Asia. He is CEO and co-founder of the Launch in US Alliance, a company helping European entrepreneurs launch their business in the U.S.
Frontpage image by Wikimedia Commons (CC 2.0)