The most frequently asked question about my experience with supporting startups in Silicon Valley: 'Do you have any practical tips for my trip to the mecca of startups?'.
Here you go. This is the 2015 revised version.
Good preparation starts at home, and with the question where you are going to stay. The city is huge and the neighbourhoods vary enormously in ambience and travelling connections to the places you'll want to visit. The best place to stay is in the Mission District, straight in the heart of hipster San Francisco. Even so the neighbourhoods SoMa or Hayes are also good base camp locations.
The median rental price of a one-bedroom apartment in San Francisco was $3.120 as of June 2014. That's a big increase over just a year ago, when the median rental price was $2.795.
For most start-ups the San Francisco hotels are too expensive, so spend time on Airbnb or Couchsurfing to find good deals.
If you have a bit more budget, or the group is larger, then Boutikia is the best insider tip. My good friend and owner Sri has beautifully appointed apartments in the right neighborhoods and you can negotiate price and length of stay.
Insects
Another important tip – which you probably don't want to know. When you arrive in your room put you bag in the bathroom and check the bed for bedbugs. Take the sheets off and check the seams for little red bugs. If you find one, leave the apartment or hotel room and find somewhere else to stay.
Uber
Once you've got everything settled for your stay, it's good to arrange your transportation before you leave home. Download Uber for taxi travel (sign up with my promo code and get $30 off your first ride, using this link), without having to pay cash and make sure that you have Google Maps on your telephone for public transportation and walking directions. For group travel your best bet is SuperShuttle.
Zipcar
Pack at least two pairs of good sneakers (or even better, buy them there on your first day) because you will be walking some kilometers between stops and appointments. If you have appointments outside of San Francisco, make sure that you arrange a carsharing subscription at least two weeks before you leave via Zipcar (sign up with my promo code and get $25 in free driving, using this link). You need to send them a certificate from the DMV and that can only be done in your home country.
Keep in mind that the zipcar pass won't be available until after you've arrived in the US. When you arrive go to Walgreens and buy a Clippercard with a good balance on it. You'll need it for the metro and bus. The metro is awesome! Bicycling in San Francisco is difficult, but cool. The disadvantage is that it's so hilly. If you're going to stay a bit longer then consider buying a bike and use BikeMapper for the "flattest" routes.
Venture capital
If you're one of the Lucky few with meetings in Palo Alto (that's where most of the angels and venture capital companies are located) than keep in mind that if you take Caltrain it can be a challenge to actually arrive at the location. There are no real pedestrian routes and taxis are quickly more expensive than renting a car for a day. If you're going to rent a car regularly try to get yourself an American Express Platinum Card. This card covers the insurance for a rental car, and as this part is often more expensive than the daily rental rate itself the annual fee has been earned back within one week.
Cool meeting spots
The days following your best bet is to be busy in popular locations like Ritual Roasters or Philz around Valencia Street. Business meetings can be held there as well; that is generally accepted here and definitely advisable. Todays hot spots for having meetings are Blue Bottle and Reveille. And Zagat and Opentable are great apps for finding and reserving tables at popular restaurants.
Office
If you're going to be in town for some time, take a look at RocketSpace. Or ask your business contacts if they know of a free co-working spot for your type of start up (most legal firms offer this to their clients). It's a great way to see where the people you want to speak to get together and hang out, creating that moment's place to be. And Zagat and Opentable are great apps for finding and reserving tables at popular restaurants.
Twitter
Learn to use Twitter as an instant messenger. Dataroaming through a non-US provider is expensive. Leave your simcard at home and buy yourself a prepaid T-Mobile simcard when you arrive. You'll have one month of Unlimited internet, calls within the US and calls to landlines in the rest of the world. Coverage isn't perfect but luckily most of the places you'll visit will offer free wifi – including clothes stores.
Ocean
One final tip; the climate in San Francisco is fantastic, but it is directly on the ocean. Even when the sun shines it can be cold, and that can vary depending on the time of the day. So make sure you're wearing enough layers of clothes. T-shirt to longsleeve, hoody to windbreaker (I love Patagonia, which operates a great little outlet in Palo Alto, next to Stanford University). And leave your suit at home, unless you're looking for a job at a bank.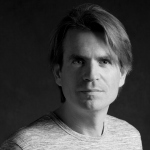 This (edited) post was written by Sebastiaan Hooft and appeared on his blog first. Do you need premium landing support? He travels with you to San Francisco. Please contact us if you need housing and 24/7 support for entrepreneurs and corporates visiting Silicon Valley.