During the very first Smart Materials Demo Day of Startupbootcamp in Sittard, nine startups in the materials industry presented themselves to investors. Some of the ingredients of this afternoon: several announcements of seed funding and of collaborations with global leaders. And, a motorcycle built with smart materials riding on stage.
Smart Materials Demo Day is the end stage of Startupbootcamp's Smart Materials, which is Europe's first business accelerator for materials. Nine teams participated in the 3-months programme. It took place on the Brightlands Chemelot Campus in Geleen, which is part of one of the largest performance material communities in Europe with more than 130 companies on site. Let's meet the startups.

Hy2Care (NL)
At the beginning of this century, the World Health Organization forecasted that, without treatment, osteoarthritis will be the fourth leading cause of disability by 2020. For many of the patients, there is no cure at this moment. Hy2Care has developed injectable hydrogels for cartilage repair. It works more or less like 2-component glue: liquid in the beginning and hardening after application. Interestingly, the gel contains chemoattractants, which will attract cells in the body of the patient. In this way, the body will repair the cartilage itself.
Orthonova (France)
More and more young people need hip surgery before the age of 65. Classic hip implants last approximately 25 years. As a result, younger patients will likely need another hip surgery in the future. Hip implants are attached to the patient's femur, a process in which much bone is sacrificed. This complicates the execution of a second hip surgery.
Othonova uses 3D imaging and 3D printing technology to save 80% of bone during surgery, making a second hip surgery less complicated. The design is based on 25 years of research. Results of the last clinical trial are promising: 100% of the patients showed good results five years after surgery.
Matricore (NL)
This startups uses 3D printing to personalise bone implants. Classic bone implants consist partly of grinded bones from the patient's body, which necessitates bone harvesting. This is not needed when using Matricore's product. The company offers 3D printed scaffolds, which can be used in combination with cells or other available biomaterials to mimic bone tissue. The shape of the overall tissue construct can be adapted to fit the geometry of the patient.
The team announced they have been granted 200K seed funding of the LBDF (Limburg Business Development Fund) from the province of Limburg.
Novioponics (NL)
Every year millions of kilograms of pesticides are wasted in the Netherlands alone, because 90% of pesticides are washed away. Novioponics' NovioHelix is a hydrogen carrier of pesticides, which sticks well to the leaf surface. It reduces drift, improves leaf coverage and reduces dripple-off. Thereby, it can reduce pesticide waste by an expected 50%. Twenty years of research were done to develop the product.
The first target market of Novioponics is the flower market, other potential markets are vegetables and fruits. Novioponics announced it has been granted 100K of funding of the LBDF, with the option of 150K more.
ReSense (NL)
ReSense developed an ultra-absorbent material for the hygiene industry, for example for baby diapers. The material increases the absorption speed and maximum absorption quantity with more than 60% as compared to traditional diapers. It can also be used for feminine hygiene, incontinence diapers or even in agriculture, adding up to a huge global market.
Resence announced a partnership with LG Group (which has a Household and Health Care branch) and with Procter and Gamble.
CeraCarbon (NL)
CeraCarbon has developed a material which combines the advantages of ceramics and carbon fibres: it is wear resistant, strong and light. There are manifold potential applications, for example in aviation or energy (windmill blades). However, CeraCarbon decided to focus first on motorcycles. It has succeeded in going from the idea for a front suspension to a fully working product in three months' time. As evidence, a motorcycle drove to the stage during a short interruption of the pitch.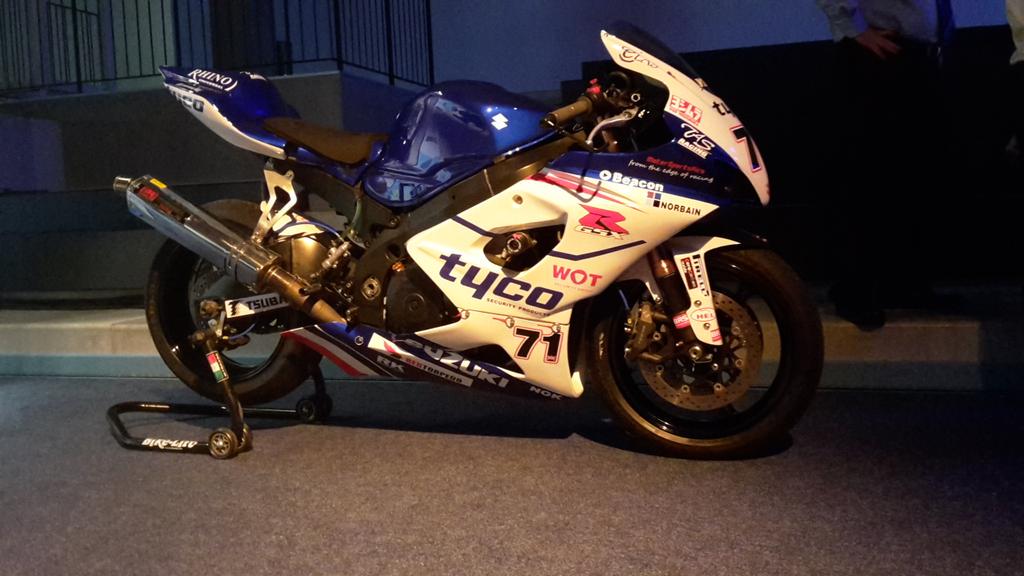 CeraCarbon has partnered up with several leaders in the motorcycle industry and its ambition is to have several race teams using their product in the coming year.
Medical Device Works (Belgium)
This startup has developed a system for isolation and perfusion of the liver with chemotherapy. The liver is 100% isolated, so the medicines will not reach any other organs. Therefore, it is possible to administer a much higher dosage of chemotherapy, since the liver is better able to handle high concentrations of chemicals than other organs. And a high dosage of chemotherapy is often needed to have a treatment effect.
Medical Device Works announced partnerships with large pharmaceutical and biotech companies Pfizer, Medtronic and Johnson & Johnson.
Nestegg (USA)
Much work in a laboratory is labour intensive and prone to human error, while many of this can be automated. Nestegg's Obruza is a laboratory automation tool for experiments with human cells. It combines a software-controlled sample environment with microscopes for imaging and real-time data collection. This will expectedly result in 50% less labour costs.
Nestegg has found partners in Amazon Web Services, for the software, and in Zeiss, famous for its lenses. The startup announced that it will receive LBDF funding.
Tiamet 3D (USA/NL)

This startup has developed a high strength material for use in consumer and professional level 3D printing. There is a lack of good 3D printing materials, especially for desktop printers. The product of Tiamet 3D performs better than the materials for industrial printers in terms of temperature resistance, chemical resistance and durability. Tiamet 3D has secured a contract to print pieces for the Raad Van State building in Den Haag.
The material is sold through physical retail locations as well as online companies. Tiamet 3D announced that their online shop is open now.

Photo's by Moniek Veltman and Startupbootcamp