We're getting used to working from places that are not our regular office. Coworking spaces, coffee bars, the library or in the train. But there's still a whole other world of workplaces out there yet to be discovered: nature.
With a rising number of digital nomads and people looking for alternative lifestyles and workplaces, rural (co)working is gaining popularity. Spending time in nature is a very effective remedy to reduce stress, avoid burn-outs and boost productivity. And it is not just for hippies. Startups like Buffer regularly gather their team together to work from a rural environment where they combine focused working with outdoor team activities.
Tom van de Beek of Kantoor Karavaan, a mobile workspace in nature, puts it like this: "These times of technological innovation and wireless connectivity provide us with the ultimate combination: getting back to nature and self sufficiency in terms of food and energy, and still be able to do our day to day business. In other words: we can now create the 21st-century equivalent of the Garden of Eden."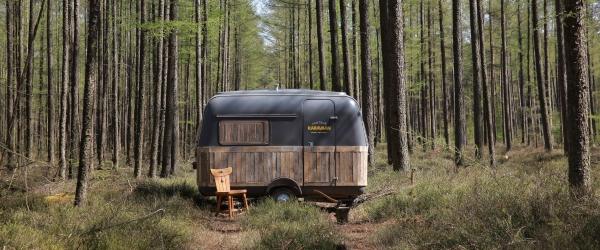 Rural coworking in the Netherlands
Kantoor Karavaan is the good-looking face of outside working in the Dutch outbacks. Their stylish caravan, with room for 3-5 people plus yurts and domes, ready to host bigger groups, and a campsite for overnight stays offer the perfect conditions for a workation with your startup team.
The sun charges your mobile devices, the espresso machine and and the 50 Mbit/s internet. LED lighting makes sure you can work till late. If you can resist hanging out at the bonfire.
Lynn Zebeda of Dr. Monk describes a day of rural working at Kantoor Karavaan as: "It was lovely to spend a day in the caravan with just our own team and a view at the green flowery fields. It led to different conversations and insights."
Secure your seat at Kantoor Karavaan or another outdoor workplace at Seats4Silence, the outdoor variant of Seats2Meet. Though not all locations offered look equally sexy, a desk with a view on the pastures might bring you surprising new insights. It is also a great reason to discover more of the Dutch countryside.
Also read: Startup co-living: 3 big trends for the digital nomad
Rural (co)working abroad
Outside of the Netherlands there are different options for rural coworking as well. Like Yelloworking, another workplace on wheels. A van turned office, enabling you to chase the waves and work at the shore. Their concept is not coworking but you can rent the van with your team, to be picked up in Aix-en-Provence, France.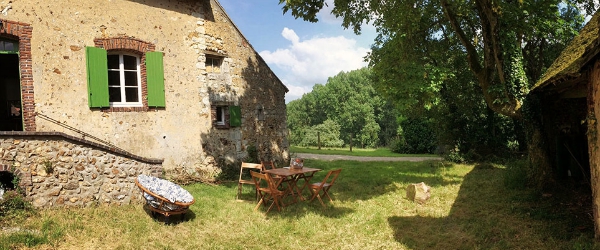 Also in France is Mutinerie Village, where you work during the day and have bonfires at night. Located in the French countryside, an 1,5 hour train ride from Paris. Accommodation is included in the price, and so is the food. Most of it is coming straight from their own veggie garden.
As a coworker at Mutinerie Village explains his stay here: you will realize suddenly – "I am stupid working like that in big cities! Here, you are focused but not stressed. You do not feel like there is a million things to do, and you can focus on one thing at a time, calmly and effectively."
You can book a stay at Mutinerie Village through Copass. They have more remote options to choose from, like Sende in Senderiz, Spain.
Rural coworking DIY
Feeling creative? A rural workplace is easy to bootstrap. Look at the green places around you with different eyes.
Moms garden. Wifi from the house and team lunch from mom.
A park nearby. For example Westerpark in Amsterdam offers free wifi.
Anywhere green. Split your 4G connection and work from any place where your signal picks up.
All above work places offer internet and have the same conditions for you to run your business online. But the underlaying idea is for you to unplug more often to reconnect to nature again – not just to the wifi network.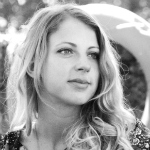 As a digital nomad, Manon Monhemius' heart beats for social entrepreneurship and startups. She loves helping them getting their stories out there. So much even that she left home, sold her stuff and is couchsurfing with them to do so.
Photo's taken from the coworking places' respective websites