United Wardrobe, a social marketplace for second-hand clothing, was founded just eighteen months ago and has been growing ever since. What does this promising Dutch startup have in store? We interviewed Sjuul Berden, one of the founders about growth and expansion.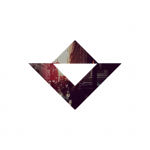 "A hip girl, nice top. Another hip girl, nice shorts. This is our target market", says Berden as he clicks through a few user profile pages on his website.
Berden came up with the idea for a marketplace for second-hand clothing in 2013, because of his little sister, who was constantly trading clothes with her older sisters. Other people were doing the same thing on a large number of Facebook groups. Creating a one-stop online service to facilitate this, seemed like the perfect business idea. Together with fellow students Thijs Verheul and Joep Dohmen, they founded United Wardrobe in Utrecht. The website was launched in January 2014.
The team of United Wardrobe consists of the three founders plus two employees. One of the programmers, Thijs Slijkhuis, will become a co-founder soon.
Becoming Europe's marketplace for second-hand clothing
Just over a year after the initial launch, United Wardrobe expanded its services to Belgium. Expansion to the rest of Europe is not yet on the agenda however. "Though a very educational experience, our expansion to Belgium probably was a bit too soon", says Berden. "For now we want to focus on the improvement of our product and build a solid base in The Netherlands and Belgium. As soon as we have 500.000 users, we will be ready to expand to other countries."
The team already went to Berlin this June to explore and was very enthusiastic about the market potential there.
But there is competition too. An online marketplace for second-hand clothing called kleiderkreisel.de (KK) (owned by Lithuanian company Vinted) has already millions of users in Germany. Berden is positive that United Wardrobe can be competitive in the German market nonetheless. "We interviewed people on the streets of Berlin", he says. "Basically they are saying that KK is a dumping ground for unwanted clothes, or an Ebay. It is everything that United Wardrobe is not."
Payment system
Getting the site and mobile apps live helped to grow United Wardrobe, during the past eighteen months. The introduction of an international payment system however can be seen as a crucial step necessary for eventual expansion to other European countries. Last March United Wardrobe already expanded to Belgium, which proved to be a different market than The Netherlands in this adventure.
Belgian users needed to get familiarized with the way orders are processed and there was a language problem. "Directly after launching in Belgium, we noticed that a lot of transactions were not completed" Berden explains. "It turned out that people often sold something and then refrained from sending the products to the buyer, waiting on something to happen." The entrepreneurs therefore decided to improve the help function and introduced information screens to its apps, both in Dutch and French.
100.000 users
Last year Berden and Dohmen posted a couple of guest blogs on StartupJuncture (part 1 and part 2). At that time, 95 percent of the clothes sold were women's clothes and most of the users fell in the 16-26 age group. Now, most of the user base still consists of women, but it has shifted in age. "The largest group is probably between18-34, but we also see an increase in older users. Which is a good thing, as they spend more on clothes than teenage girls", says Berden.
In November 2014 United Wardrobe won the Accenture Innovation audience award and just a month ago, online magazine Sprout choose Berden, Dohmen and Verheul as the best young entrepreneurs of the year.
United Wardrobe gets all that praise, because they have been growing from day one. Over the last eighteen months, the number of registered users has grown to 100.000 and that number increases with an additional 10.000 users each month. Currently a total of 150.000 items are offered on the site. "At the launch in 2014, I would have never guessed that we would have 100.000 users by the next summer", says Berden. But there is a lot more room for growth, he thinks.
Smart algorithms
Marketplace-based websites like United Wardrobe have to offer users benefits they are not getting when selling clothes directly to one another. United Wardrobe sellers for example only have to send a package after confirmation of the payment to United Wardrobe, and they receive this payment from United Wardrobe only after the buyer confirms that the package has arrived.
For this service, United Wardrobe charges 10 percent of the product price, plus an administrative charge of 1,99 to 2,49 euro per order. Because of this, buying something on the website is always going to cost more than buying it directly from someone. United Wardrobe is therefore still looking for ways to reduce the costs for its users.
Shopping card
For example by introducing a shopping card, with which users are able to buy items from several sellers and combine them into one order. This will result in lower administrative charges and will encourage people to buy more items at once. Furthermore, smart algorithms could be used to 'see' if any combination of clothing can be offered at a discounted price.
"If someone buys a top and a pair of shorts together, the algorithm should decide if bundling those two items reduces the costs of shipping far enough to offer the combo at a lower price" Berden explains. "By introducing new features like this and thereby reducing the costs for users, we should be able to grow to half a million users quickly."
With so much growth potential in the near feature, investors should be very interested in United Wardrobe. According to Berden, talks are underway with several parties.

Photo: taken from United Wardrobe's company website