Why robots will enable us to live a happier and healthier life [video]
South Korea, Japan and Germany are countries most known for their ageing population. The economic implications of more and more people getting older are such that it will change the global economic landscape dramatically.
One of the most important issue is how countries are going to organize the healthcare their people need. In this episode of Hit Enter Samir Saberi talks with Johan Hoorn, the research director of the VU University research group SELEMCA, about the need of robotics in healthcare. 
Hoorn argues that an ageing population is not a problem only rich countries are confronted with. "On every youngster we will have two elderly people. On a global scale",  he says. This means that even if societies put a lot of effort in educating more people in care tasks, they will be short of hands.
This is where the research of Hoorn's research group SELEMCA and it's spin-off Social Robotics Pop–up Lab come into play. The discussion in the interview revolves around the intricacies of the application of robotics in healthcare and elderly care, artificial intelligence and how even a rudimentary level of robot technology can make a difference for elderly people.
The fascinating story of the out in the wild experiment with caredroid Alice that is put on film in the documentary Alice Cares. And why everybody should get involved in advancing robotics in healthcare.
This episode of Hit Enter was brought to you by StartupJuncture in association with KPMG Innovative Startups. It was produced by Hit & Run Media Productions and hosted by WeWork Amsterdam.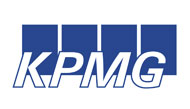 This article is powered by
KPMG is a global network of firms providing Audit, Tax and Advisory services. KPMG has a global Innovative Startups initiative. The team in the Netherlands is led by Daniël Horn and Ghislaine Bowier and aimds to bridge the gap between corporates and startup.
Large organizations do need startups to accelerate innovation and there is great value for companies that success to tap into the speed, focus and applied creativity of startups. KPMG helps large organizations worldwide to find the right startups and develop new products and services. The team helps large organizations with their innovation strategy and supports the setup of successful collaborations.
Meanwhile KPMG Innovative Startups develops new products and services with startups, primarily in the data & analytics and fintech space. In the venture program technology companies work directly with KPMG service lines to create new sustainable value for business worldwide.
If you have a startup and you would like to explore the synergies with KPMG, click here. If you like to learn more about events and activities of the team, follow the Linkedin Innovative Startup page.