The Boston region is home to two of the world's top universities, Harvard University and the Massachusetts Institute of Technology (MIT). With the additional sixty or so other colleges and universities, higher education is a major industry in Boston. This makes Boston potentially a good fit for many of the startups spawned by Dutch universities.
According to a professor at Sloan, the business school of MIT, the ideal founding team for a startup comprises a "Hacker" (tech person), a "Hustler" (business person) and a "Hipster" (person with unconventional ideas). Boston traditionally scores highest in the Hackers and Hustlers category, and therefore its local startups may be culturally and temperamentally not very different from most of the university startups in the Netherlands.
Boston is one of the top innovation regions in the United States. In 2014, it attracted $4.2B in VC investments, second largest after the Bay Area/Silicon Valley.
To understand the Boston innovation ecosystem, it may help to know a little about its history.
Boston history
Technology innovation in Boston started in earnest in the years following World War II, when the US Government engaged MIT to establish several R&D labs to give the US an edge in the Cold War. Around these labs grew a little ecosystem of companies supporting the government-funded research.
In the 1950s and 60s members of the ecosystem started the then new minicomputer industry (Digital Equipment, Prime, Data General, etc.). A little later newly-founded local semiconductor and data-networking companies joined the ecosystem, followed around the year 2000 by Internet companies (Facebook started at Harvard). Incidentally, many of the high-tech entrepreneurs who in those days sold their successful companies are today's angel investors, one of the advantages due to the head start of the U.S. in innovation.
When Boston's traditional markets for computers, semi-conductors and network products changed in the early 2000s, it managed to quickly refocus innovation on the life sciences and other science-based technologies such as clean energy, robotics, cyber security and Big Data analytics.
This change caused the epicenter of the innovation activities to move from the "Route 128 Corridor" in the periphery of the city, to the Kendall Square area in Cambridge, a city separated from Boston by the Charles River. Kendall Square is adjacent to the MIT campus, and is considered the square mile with the highest density of entrepreneurs in the world.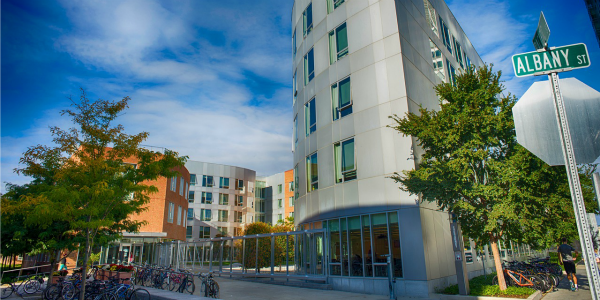 Life sciences
The move to Kendall Square established a very strong life sciences cluster, which supports biotech, medical devices, bio informatics, eHealth/mHealth etc. A key component of this ecosystem is the medical research performed at Harvard Medical School and its world class teaching hospitals, such as the Massachusetts General Hospital, Dana Farber (oncology), Children's Hospital (pediatrics).
Harvard and MIT collaborate in biomedical and genomics research (Broad Institute), oncology research (Koch Institute) and brain research (McGovern Institute). Many students and academics from the Netherlands spend a year or more as researchers at Boston medical research institution as interns or part of a PhD study.
Almost all global pharma companies have opened R&D labs in Cambridge to benefit from this ecosystem, also because they started realizing that the most effective way of innovating is by reaching out to others in a strong ecosystem, including startup companies.
The same phenomenon has been seen in other fields of high tech. Shell and Philips Health have opened R&D labs in Cambridge. So have well-known American high-tech giants, such as Google, Microsoft and Amazon.
Healthy investor community
All this comes with a healthy investor community comprising venture capitalists, angel- and corporate investors, who are ready to invest in promising tech companies. About half of the venture capital investment dollars is going to the life sciences, a quarter to IT, and the rest to energy, B2C and B2B (2014). Boston investors are considered more conservative than their West Coast counterparts, who are generally more willing to invest huge amounts of money in companies targeting the consumer market.
The CIC (formerly Cambridge Innovation Center) , situated in the middle of Kendall Square, houses more than 800 startups. The CIC has been playing a central role in the ecosystem since the early 2000s, and are now establishing their first presence outside the U.S. in the iconic Groothandelsgebouw next to the central railway station in Rotterdam.
Culturally close
In conclusion, I recommend that Dutch technology startups with science-based products consider Boston when planning their entry into the US. They may not only find a more compatible environment, but Boston is also geographically, time-zone wise, and culturally a lot closer to the Netherlands.
Countries like Switzerland, France, Portugal and Germany already have established their own programs to introduce and support their nation's startup entrepreneurs in Boston. It would be great to see many more Dutch startups establish themselves in Boston than the handful that is active here now (for instance: Crowdynews).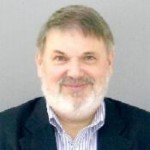 Jos Scheffelaar is a Dutch entrepreneur who moved to Boston more than 20 years ago after working in high tech in several countries in Europe and in Asia. He is CEO and co-founder of the Launch in US Alliance, a company helping European entrepreneurs launch their business in the U.S.
Frontpage image by Jos Scheffelaar