Get in the Ring the Netherlands just announced the first 25 startups selected for the pitching rounds of the Dutch National competition.
From all applications, winners of the local Get in the Ring rounds such as the Amsterdam, Eindhoven and Rotterdam editions, are placed directly as part of the first 25. Another 75 startups will be selected in the coming weeks from all applications received this year, including two more local rounds to come (Utrecht and Zwolle).
You can still apply for this programme on November 19 and also have a chance to secure a spot in the top 100.
These 100 selected startups will pitch in Rotterdam for a spot in the Dutch National Final that same evening. Here 6 startups, light-, middle- and heavyweights, will battle for 3 tickets to the Regional Final in London in 2016, and finally the Global Final in Medellin, Colombia in 2016.
Packed programme
On that day, all applicants are invited to follow a comprehensive programme with workshops, meetups, networking with investors including , and corporates including EY, ING, and APM Terminals, and much more.
While Get in the Ring is known for its pitching concept, it offers more than that All applicants are also invited to follow a comprehensive programme that day, full of dating sessions with innovation directors of 50+ corporates (like EY, ING and APM Terminals), a meetup with 70+ investors (like De Investeerders Club, HenQ and Sanoma Ventures) network opportunities with over 50 CEO's of Dutch scale-ups and multinationals, and talented students to meet, date, network, and recruit. All of these opportunities are created by combining the Get in the Ring event with the How To Get There Summit.
Selected startups
Among the selected top 100 startups so far are BarDoggy, Bynder, The Inner Circle, Flex-Appeal, Yeller, House of Einstein, Solar Works!, Tom Kabinet, Tespack and Seamore some of which participated in local rounds.
BarDoggy, one of the winners of the local final Amsterdam, provides a hospitality platform and digital marketplace for discount in bars and clubs. They recently raised 575.000 euro in funding from Altermedia.
Yeller makes it possible to share your taxi with others travelling to the same place. Fill in your destination, find users travelling that direction, chat, and book your shared ride.
Looking for an online solution to build, manage and scale brands globally?
This is Bynder. Delivering easy-to-use and technologically advanced branding automation and marketing solutions that fuel the world's favorite brands.
"Good clothes contribute to success" says House of Einstein. Experience the convenience of a personal outfitter for men, who knows your style, and delivers the clothes to your door. House of Einstein raised 500.000 euro this week.
The SolarWorks! mission is to provide you with beautifully designed quality products (at the right price) to help you use the power of the sun to provide a source of light, and charge your devices so you can stay connected.
In for something new? The founder of Seamore, Willem Sodderland, wants to change what we are eating. The pasta looks like tagliatelle but is 100% wild, handpicked seaweed.
Curious about the other selected startups? Check the full list here.
Want to join and support your favourite startup? Attend here.

Photo provided by Get in the Ring Zwolle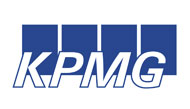 This article is powered by
KPMG is a global network of firms providing Audit, Tax and Advisory services. KPMG has a global Innovative Startups initiative. The team in the Netherlands is led by Daniël Horn and Ghislaine Bowier and aimds to bridge the gap between corporates and startup.
Large organizations do need startups to accelerate innovation and there is great value for companies that success to tap into the speed, focus and applied creativity of startups. KPMG helps large organizations worldwide to find the right startups and develop new products and services. The team helps large organizations with their innovation strategy and supports the setup of successful collaborations.
Meanwhile KPMG Innovative Startups develops new products and services with startups, primarily in the data & analytics and fintech space. In the venture program technology companies work directly with KPMG service lines to create new sustainable value for business worldwide.
If you have a startup and you would like to explore the synergies with KPMG, click here. If you like to learn more about events and activities of the team, follow the Linkedin Innovative Startup page.