The Amsterdam-based startup Connecterra has won the Web Summit 2015 alpha startup PITCH competition. The so-called 'Fitbit for cows' hopes that the title will enable the team to more easily land the €2.1 million they are currently aiming to raise.
Connecterra's product Dairy Activity Monitor can analyze real-time data of cattle such as movement, location and animal heath. Detection and prediction and advanced insights are provided via a device agnostic cloud-based platform to end users.
For its analytics backbone the company applies machine learning and data science technologies. Enabling customers all-in-all to improve farm productivity by freeing up labor time, improve the production per animal and optimize breeding cycles.
Track & trace
Another use case for organic farms is giving insights on free-grazing time per animal by enabling farmers to track and trace the movements of dairy cows on the individual level.
Currently Connecterra's technology is being tested at a farm in the northern province of the Netherlands, Friesland. The startup aims to provide its solutions as a SaaS platform, deploying a subscription-based revenue model charging farmers a monthly fee for the services offered.
We've reached out to Connecterra for further comment and will update once we hear back.
Photo: From startup team (fair use)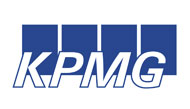 This article is powered by
KPMG is a global network of firms providing Audit, Tax and Advisory services. KPMG has a global Innovative Startups initiative. The team in the Netherlands is led by Daniël Horn and Ghislaine Bowier and aimds to bridge the gap between corporates and startup.
Large organizations do need startups to accelerate innovation and there is great value for companies that success to tap into the speed, focus and applied creativity of startups. KPMG helps large organizations worldwide to find the right startups and develop new products and services. The team helps large organizations with their innovation strategy and supports the setup of successful collaborations.
Meanwhile KPMG Innovative Startups develops new products and services with startups, primarily in the data & analytics and fintech space. In the venture program technology companies work directly with KPMG service lines to create new sustainable value for business worldwide.
If you have a startup and you would like to explore the synergies with KPMG, click here. If you like to learn more about events and activities of the team, follow the Linkedin Innovative Startup page.