venture capital
12420
Understanding reasons for VC rejections – Are you a perfect fit to a fund? 
16420
15 things not to tell your VC in 2016
241530
Looking for VC? – The Dutch funding ecosystem mapped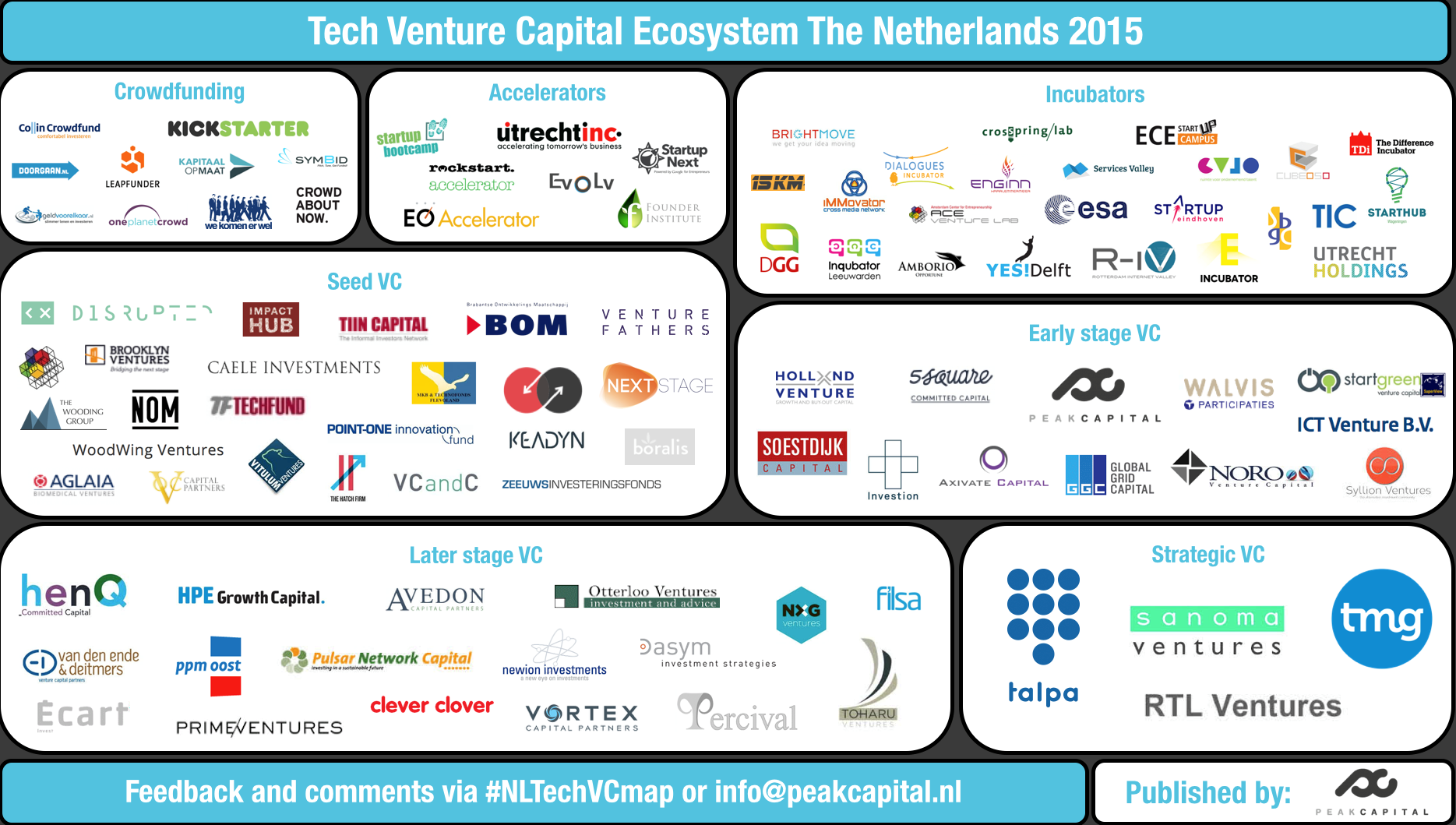 10725
3D printing leader Shapeways raises US$30.5 million Series D round
14855
KPN launches KPN Ventures, a 35 million euro venture fund for startups
3565
How to make the Dutch startup life less complicated?
8245
Dutch VCs look to invest early stage for deals with 'envy-factor'
2375
The difference between early stage startup funding in the US vs. Europe
15140
Digital postmen WeTransfer raise US$25 million in funding
11990
Amsterdam invests € 5.2 million in startup program