Each year the LOEY Awards celebrate the best in online entrepreneurship. This year, for the first time, there's also a talent award to be won. Meet Nick Bortot (BUX), Martijn Nijhuis (Roamler) and Hans Ober (Ticketswap), the nominees for the LOEY Talent Award!
On September 7, the most talented online entrepreneur of The Netherlands will be chosen. To be chosen, one must accomplished growth, and has to be an inspiration to the Dutch online industry. The LOEY Awards is an initiative of Endeit Capital and Peak Capital.
Nick Bortot (BUX)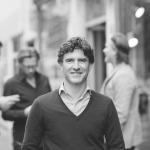 Nick Bortot is the founder of BUX, an app that makes trading on the stock exchange fun and easy for consumers. Bortot spotted a hidden interest in this audience. BUX now has nearly a half million users. Within two years he wants to conquer Europe. He wants to make his business attractive to young people, by making BUX a lifestyle brand in the financial world. The most important thing within his company? Finding the right talent that'll grow your startup. Bortot earlier this year raised 6.1 million euro from German VC Holtzbrinck Ventures.
Martijn Nijhuis (Roamler)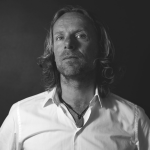 Martijn Nijhuis the co-founder of crowdsource-platform Roamler. With Roamler companies can get non-personnel communities to do tasks for them. With an aim on the retail sector, Roamler for instance is used for collecting data in stores and shops. Nijhuis wants to change the way people work, with the help of technology. It can even help unemployed people getting back to work. Earlier this year Roamler raised 4.5 miljoen euro from Dutch VC Endeit Capital.
Hans Ober (TicketSwap)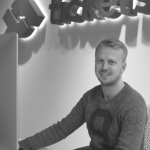 Hans Ober is the co-founder of second-hand tickets platform TicketSwap. With TicketSwap tickets can be bought and sold, safe and fair. The company has 900.000 users and Ober wants to expand abroad. With Ticketswap, Ober managed to disrupt the ticket industry in a very short time. The founder gives its employees a lot of freedom and space for their own entrepreneurial projects. Ticketswap has 34 people working in the company.
The three finalists will be interviewed on stage during the Awards. The audience, consisting of more than 200 entrepreneurs, will eventually choose the winner.
Image: LOEY Awards