From this month on there will be some new editorial changes at StartupJuncture. We say goodbye to our co-editor-in-chief Lorenz van Gool. But at the same time we welcome a new freelance editor to the team: Sabine de Witte.
After 3.5 years writing for StartupJuncture Lorenz will now join Lightspeed as Content Specialist Benelux. From 2015 on he and Suzanne Blotenburg were editors-in-chief. Last year he was main responsible for the content on StartupJuncture. It's hard to say goodbye, but luckily he will still write as a contributing editor from time to time.
This means several things for the articles on our blog. First, our co-founder Samir Saberi will write the most from now on. Next to that, we welcome a new member to the team: Sabine de Witte.
Welcome Sabine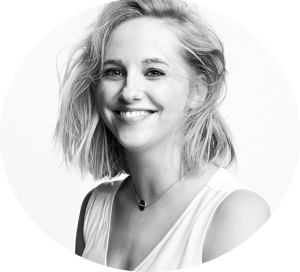 We had quite the talks with new freelance writers, and we must say, they're hard to find. Especially in the niche of startups. Well, Sabine is a perfect match. She's an experienced travel and news writer, a 'pitch bitch', a former founder as well and she has close ties to the Dutch startup scene. Next to that, her enthusiasm is off the charts! This makes us think she will be an asset to our platform. Twice a week you'll read her articles.
Give her a warm welcome on Twitter or contact her via sabine@startupjuncture.com!
Some additional notes
Please send an e-mail to team@startupjuncture.com and samir@startupjuncture.com if you have a nice story for us, want contribute to the Dutch startup scene with a guest blog, or simply want to advertise. You can also tweet Lorenz to say goodbye, he'll appreciate it!
Main image: Nathan on Flickr, CC BY-SA 2.0