Can you name three great startups from the province of Gelderland? I bet that's not an easy question, especially if you're not from that area.
Guestpost by Thomas Mensink
To be honest, I couldn't name three great companies myself a year or so ago. That's one of the reasons we started to organize Startup50 Gelderland – to scout, screen and present the 50 most promising startups and scale-ups from Gelderland. The end result of our efforts will be a Startup50 magazine, presented during the Startup Fest Europe week in Arnhem.
Some of these startups will pitch for investors at our event on April 14 at Porsche Centrum Gelderland. So yes, there will be pitching between Porsches. We'd like you to meet the 12 pitching tech startups from Gelderland:
Alucha (cleantech)
Alucha turns laminate plastics and other complex materials back into re-usable resources.
Movie
CarbonOro (cleantech)
CarbonOrO uses an amine solution to capture CO2 from gasses.
Sit & Heat (sustainability)
Sit & Heat develops comfortable and energy efficient chair and terrace heating.
Movie
Elestor (cleantech)
Elestor's breakthrough flow battery stores electricity at a fraction of the cost of traditional batteries, safely and with a long lifetime.
Movie
Xenikos (medtech)
Xenikos develops T-Guard for resetting swiftly and safely the immune system.
Movie
Fysio24 (e-health)
Running is great, but being injured sucks! Fysio24 is changing the way people prevent and recover from running injuries.
Movie
JointSphere (medtech)
JointSphere is shifting paradigms in cartilage repair.
Mellon Medical (medtech)
Mellon Medical has created a single-patient use device that allows for suturing with one hand.
Movie
Webtexttool (web)
Webtexttool helps you optimize your texts realtime while writing them. Quickly, excellent and smoothly optimized content.
Movie
NovoLanguage (edtech)
NovoLanguage is online language learning with novel speech technology
Movie
Dexter Energy (energy)
Dexter Energy is an innovative energy supplier by utilizing the flexible energy capacity of cold stores to optimize energy purchase.
Yellowbag (e-commerce)
Yellowbag keeps track of product prices on a daily basis and lets users know when the price drops.
Movie
The funding needs are generally between €250k and €600k, but are (much) higher for the medtech companies.
According to the website of StartupDelta the startup hubs of Arnhem, Nijmegen and Wageningen are specialized in energy, health tech and food & agri. It does not come as a surprise that many of the 12 pitching startups are active in these fields.
Investors (both informal investors and VCs) interested to invest in early stage or early growth companies in cleantech, life sciences/medtech and more are welcome to join our event on April 14. But hurry, there are just a few investor spots left. It's going to be small and exclusive; something you don't want to miss.
StartupJuncture can offer investors a limited amount of free investor tickets. Contact Thomas Mensink with the code "Startup50_StartupJuncture" and he will arrange tickets for you. Investors only!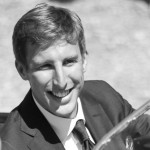 Guestpost by Thomas Mensink, business analyst at Golden Egg Check.
Image by skeeze @ Pixabay