WeMarket: launching to make things easier for a $1.75 trillion market
Having the right product at the right time is a wish many distributors and retailers have. But time and again they have to disappoint the customers in their stores. Brands are also frustrated: because they can't find the right retailer at the right time they are confronted with overstock. This $1.75 trillion dollar matching problem is the genesis on which the online trading platform WeMarket was founded, says its Chief Commercial Officer, Gijs van den Broek in this episode of HitEnter. The company launched publicly today.
Trust
The key to the success of such a platform is trust says Van den Broek. For brands to partner online it's critical that they can be sure distributors and retails comply with their brand's business restrictions. For instance: a particular buyer sells the item in the particular region that is agreed upon. WeMarket provides trust on its platform through a range of measures. Van den Broek: "The platform is a 100 percent members only B2B marketplace. But most importantly, the reliability score WeMarket Karma enables you to know instantly whether you should buy from a certain supplier or sell to a certain buyer."
Ease of use
WeMarket was founded by Bas Beerens, the co-founder of WeTransfer. Being the "father of the idea", as Van den Broek puts it, it's not a surprise that the focus on ease of use (which is the characteristic of WeTransfer) is also the guiding principle for the development of WeMarket. "Coming from a WeTransfer mindset of making thing easier and having passion for design and usability, we looked at B2B trading from a very different angle," says Van den Broek, explaining why such platform didn't exist as the company claims. "We thought: 'how is trade flowing through the entire distribution channel and how can we optimize it?'"
Beerens is also the 'coach' of the executive team. "He really safeguards where WeMarket is going and coaches us on design and making things simpler," says Van den Broek. Adding: "He is sending us a lot of times back and says it needs to look better, be simpler, it needs to be a better experience."
The quest for simplicity doesn't stop at providing a better user experience. It spans across the entire business model. The startup offers a 'forever free' freemium model with unlimited trading for users. For premium features such as trading in closed user groups WeMarket will charge one annual fee, probably around the 500 dollars Van den Broek is talking about in the interview that has been recorded earlier. "We wanted to make the threshold for business to trade on the platform as low as possible – to not have them to think twice about becoming a part of WeMarket", says Van den Broek.
1 million users
WeMarket now counts more than 20 people. In the two years that the startup was in stealth mode it developed their technology stack, acquired 150 launching customers and made sure that they were indeed developing the right product – by talking to customers. Van den Broek concurs that opting to seed the initial base of buyers and sellers before launch may not be the best strategy for every type of marketplace. For WeMarket it was however a very deliberate decision to do so. Van den Broek: "You need to have both sides in place before you can launch. Nobody is interested in an marketplace that looks nice, but is empty."
WeMarket has instead quite high ambitions. It's near term goal is to have 1 million users on its platform. The idea is to reach the 1 million user mark by building virality features in the product. Just like is done at WeTransfer Van den Broek says. The startup has in addition has marketing partnership deals with "a range of organizations". Van den Broek didn't want to disclose the names, but he argued that these are banks, large wholesalers and governmental institutions that have large networks of buyers and sellers in the trading industry.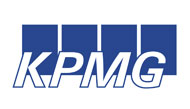 This article is powered by
KPMG is a global network of firms providing Audit, Tax and Advisory services. KPMG has a global Innovative Startups initiative. The team in the Netherlands is led by Daniël Horn and Ghislaine Bowier and aimds to bridge the gap between corporates and startup.
Large organizations do need startups to accelerate innovation and there is great value for companies that success to tap into the speed, focus and applied creativity of startups. KPMG helps large organizations worldwide to find the right startups and develop new products and services. The team helps large organizations with their innovation strategy and supports the setup of successful collaborations.
Meanwhile KPMG Innovative Startups develops new products and services with startups, primarily in the data & analytics and fintech space. In the venture program technology companies work directly with KPMG service lines to create new sustainable value for business worldwide.
If you have a startup and you would like to explore the synergies with KPMG, click here. If you like to learn more about events and activities of the team, follow the Linkedin Innovative Startup page.