For the last year or so, I have been on a quest to find a way to measure and monitor the performance of startups. One of my trials resulted in the Amsterdam Startup Index; an index with the 25 'hottest' startups of Amsterdam. In this blog post, I'd like to introduce you to this 'AEX (the main Dutch exchange index) for startups'.
Guestpost by Thomas Mensink
Just like the AEX, I selected 25 companies that together make up the index. Obviously, the selection for the Amsterdam Startup Index was not based on the market capitalization of the startups, but instead I chose Amsterdam-based startups that were founded in or after 2008 and raised at least €500.000 in or after 2013. From the remainder, I took the startups with the highest growth scores (see later on). This resulted in the 25 startups below (in alphabetical order).
The 25 startups included in the Amsterdam Startup Index
Adcrowd Retargeting
Afrimax
Cloakroom
Collaborne
Cupenya
Fairphone
Freenom
Hatch (Iceleads)
LookLive
Matchhamster
myTomorrows
Peerby
Pyramid Analytics
SkinVision
SocialSensr
StudyTube
Tiqets
Travelbird
Ubideo
VirtuaGym
Wercker
WeTransfer
Windcentrale
Yieldr
ZEEF
How we calculated the growth scores
It's really hard to measure the progress of startups, especially from an external point of view, as most companies do not disclose information such as revenues (if any). We use the Growth Score that is developed by data company Mattermark as a proxy for the momentum of the 25 startups.
Mattermark introduces the Growth Score as follows: The Growth Score is a measure of how quickly a company is gaining traction at a given point in time. It incorporates the "[Mattermark] mindshare score" (web traffic, social traction) as well as business growth metrics (e.g. employee count over time, funding). The underlying assumption is that companies who see growth across these signals are shipping products and talking to customers, and are more likely to grow as a result." You can check the data for yourself by downloading the (free) Mattermark iOS app.
Introducing: Amsterdam Startup Index
Since the beginning of this year I've been tracking the Growth Scores of the 25 selected Amsterdam startups. The result is presented in the interactive chart below.
283.1 ↓4.7 (-1.6%)
The chart is less real-time (a delay of 1 or 2 weeks) and less volatile than the AEX, because the scores are calculated on a weekly basis. The huge increase in the first two weeks of March is probably due to the $4 million funding that Tiqets raised 7 March, which captured some (international) media attention.
The top five startups of last month are:
LookLive (+12.1%)
Afrimax (+10.6%)
Peerby (+6.0%)
WeTransfer (+1.7%)
StudyTube (+1.6%)
Cool. Now what?
Wouldn't it be cool if we could see how the Amsterdam or Dutch startup ecosystem evolves over time? If we could see if our startups are raising capital, if they are creating a fan base of customers, if they are gaining momentum?
There are several applications for a Startup Index like this that I have in mind. I can try to take the Amsterdam Startup Index to the next level, make a cool website and update the scores on a weekly basis. Maybe I can add startup analytics insights like RTL Z does for AEX companies ("the Amsterdam Startup Index is now below the psychological barrier of 300 points, because XYZ"), maybe I'll try to convince BUX to incorporate the Amsterdam Startup Index in their app, maybe I can make the Utrecht or High Tech or Dutch Startup Index. Or I can quit this experiment and continue with my other startup analytics projects. I decided that all of this depends on if you, the reader, like this concept enough to justify putting more effort into this.

Startup analytics: no silver bullets
I've spent quite some time assessing tools that could help me to have better insights in the (Dutch) startup ecosystem. When it comes to startup analytics there are no silver bullets, but a combination of datasets and methodologies can result in valuable insights.
What I like about Mattermark's Growth Score is that it includes most startups and makes it easy to monitor and compare them, and does so in a minimal invasive way, i.e. without bothering the startups. At the same time, there are some inherent limitations, such as only taking into account external signals (no internal metrics like revenue, no. of customers, gross margin, churn) and making no distinction between for example B2B and B2C companies (B2C companies are more likely to have a bigger 'fan base').
Furthermore, the weak point of the Growth Score is that, although Mattermark mentions the input factors, the actual calculation to get to the score is one big black box. Also, some past scores tend to change over time, which is strange and obviously an error. I wouldn't attach too much value to the concrete numbers for that reason, but as an indicator (and especially on aggregated level like in the Amsterdam Startup Index) it has value in my perspective. I think the Growth Score is still a powerful indicator of growth and performance from an external point of view.And that's exactly how I designed this Amsterdam Startup Index; as an indicator of the startup ecosystem at best.
If you are curious about my other startup analytics projects, like the performance scores that we developed at based on internal key metrics, follow this blog or send me a message.
Note from StartupJuncture: Let's help Thomas and us build this from idea to staple in the Dutch startup scene. Leave suggestions in the comments, or flood Thomas' inbox!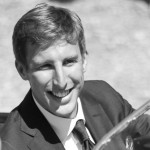 Guestpost by Thomas Mensink, business analyst at Golden Egg Check.
Main image by somecomputer @ Pixabay