BuyRely is a startup led by three ING employees, that offers buyers of solar panels a low risk alternative for down payments. This internal startup initiative is one of the first visible examples of ING's innovation initiatives, and thus a rare intrapreneurship success.
Intrapreneurship
BuyRely is an example of intrapreneurship: it is a project that is backed by a corporate but run as a startup (see our 2013 Seedrs interview for another intrapreneurship example). The intrapreneurs behind BuyRely are Ernst-Jan Stokvis, Martin Mastbroek and Annelies van Essen. They started BuyRely when they entered the idea for BuyRely in the 2015 ING Innovation Bootcamp: an internal innovation competition of ING. Out of the 1800 ideas from ING employees worldwide, three were selected as winners. The prize the three teams won was to make their idea happen: while keeping their salary they were relieved of their jobs so they could join the ING Innovation Studio, an internal accelerator that hosts both intrapreneurship startups and selected external startups such as Tabster, Whydonate, Moneytis and four new startups. Here they used Lean Startup and other startup methodologies to do customer development, validate their assumptions and build an MVP. The accelerator program ended in May 2016. BuyRely is now the sole remaining team of the Innovation Bootcamp, a remarkable accomplishment. The team however is looking forward and that means realizing more growth to become a successful business.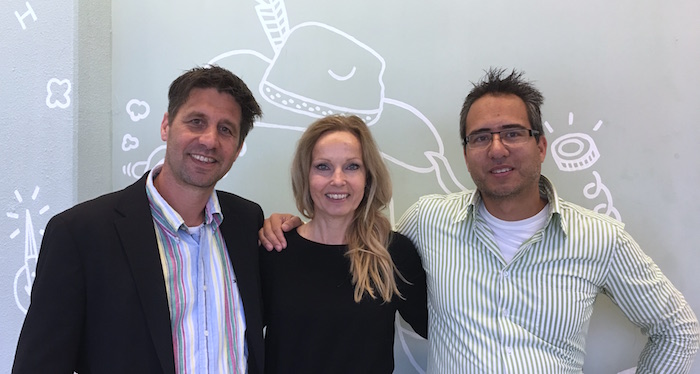 Focus, Focus, Focus
Banks traditionally provide financial services that are domain independent: different companies will use loans and other services for different purposes, and the bank supports all types of uses. A startup however needs focus. After testing a few market segments, the BuyRely team is focusing on solar panel installations. This is an expensive item where installers want down-payments due to high material costs. For consumers this is a one-off purchase. The BuyRely team has interviewed both consumers and installers and learned everything about the solar panel market (one of the intrapreneurs is a licensed installer). The team has set up landing pages specifically for this market segment so that messages can be tested. For a startup this is common sense, but for ING this is new. Within a bank people are used to aim at many different branches at the same time.
External recognition
If there is one surprising lesson from the BuyRely example, it is that building a successful business takes time. There are many corporates with entrepreneurship initiatives, and many winning ideas of Hackathons or other competitions. Few of these winning ideas are brought to market. Most ideas fail to launch due to internal obstacles and lack of resources. ING has a rare success with an internal team that is also recognized externally. The Dutch Consumentenbond (consumers united) has included BuyRely in their recommendations on buying solar panels.
Many installers and branche organisations see the value of BuyRely and agreed to be mentioned on the BuyRely website. Such recognition is important, to show stakeholders inside ING that BuyRely is on the right track.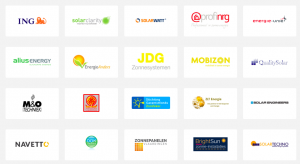 Founders' interview
Martin, Ernst-Jan and Annelies were interviewed for the internal ING website about the current status and what it is like to be an intrapreneur. With their permission we publish their answers here. For several people currently working at a large corporation that are considering to become and entrepreneur or intrapreneur, there is a lot to learn from their example.
BuyRely, an online payment service for safe (down) payments for the purchase of solar panels, won third place at the 2015 Innovation Bootcamp. A major moment of truth is approaching that will determine BuyRely's future.

Where do you stand now with BuyRely?
 The team's emphasis is on sales. We started by cold calling installers of solar panels for consumers. Over the last month we've generated 19 deals. We need 50 deals by 1 October. That's our biggest challenge now, but we're positive that we will succeed.
How can you get those 50 deals? 
We are going to hire account managers to help convert leads into deals. We are also empowering the installers to explain the BuyRely process to their customers in a few simple sentences. 

ING's Implementation Fund Steering Committee (IFSC), which provides our budget, wants us to concentrate on growth in the business-to-customer (B2C) market. Larger installers have also indicated an interest in using BuyRely in their business-to-business (B2B) projects. Here cash flow in the supply chain is a much bigger problem. So we're focusing on both markets.


What's left of the original business idea?
 BuyRely was originally based on (down) payments in the kitchen sector. We learned that consumers in the home and living market really liked the proposition: securing a consumer's (down) payment until the installer delivers their kitchen. But the suppliers didn't like it enough; they didn't want to wait for the cash flow. That's when we pivoted and started focusing on solar panels for residential properties. What we also changed was adding another party in the supply chain, a wholesaler for larger projects. 


Why solar panels? 
It's a big market. The Dutch solar panel market only is expected to double to EUR 8 billion by 2020. A solar panel typically costs around EUR 5,000 for an average household. Consumers can get the value added tax (VAT) back if they register as a one-person company. The break-even point is six to seven years. 


What have been your most important learnings?
 As part of the market fit phase, we looked at all the pros and cons in our sales chain. We want to remove the cons. One of those is not having direct contact with the customer. Installers sit in a consumer's home; we aren't. So we realised we needed to help the installers to sell our product. We created a toolkit for them and just finished a flyer that installers can give to customers.       


BuyRely lessons and next steps
What has surprised you the most during this whole journey?
 It has been amazing to be part of a new organisation. On a personal level, it made us realise that you can do a lot when you get out of your comfort zone. Working out of my comfort zone is where I succeed the best. I challenge everyone who wants to do something great to learn how to work with the PACE method. It will give you energy. Trust me on that!


How would you sum up your mood?
 Excited and anxious to see this turn into a success. We have the feeling we are sitting on a goldmine. We only need more tools and more people to start digging.


What's keeping you busy this week?
 Plenty of appointments. We will be meeting with Uneto-VNI, the largest branch organisation for installers in the Netherlands. It has 7,000 installers in its membership. If we can get them onboard, we have an important ambassador that would build trust in the market. We asked them if we can white label BuyRely for them. We will see how they react after the summer break. During the summer holidays the BuyRely team will take turns monitoring outstanding deals from our customers.


What happens if you don't have 50 deals by 1 October? Is that the end of BuyRely? 
Not necessarily. If we end up with 30 or 40 deals but can show that we learned from the experiments, that will help us win more business and we might get more budget from the IFSC. It's all about learning.
Image credit: from BuyRely homepage.