Thijs Gitmans (MIF II): 'We dare to invest pre-revenue' [Video]
Last October, KLM Airlines, Schiphol Group, Delft University of Technology, Port of Amsterdam and the NS Dutch Railways established the second Mainport Innovation Fund II (MIF II) worth €18 million.
The fund followed after a successful first MIF, that looked to invested in innovation in aviation, and funded startups like Undagrid, Robin Radar and Multi Pilot Simulations.
In this episode of HitEnter, StartupJuncture interviews new fund manager Thijs Gitmans – a well-known figure in in the Dutch VC landscape, being an angel investor, former fund manager of Peak Capital, and mentor at Rockstart among other activities.
Focus
Gitmans speaks about the fund's investment focus, it's strengths and the lack of talent in the Netherlands. MIF II for example broadened its focus to transportation and logistics in addition to aviation, because "seamless transport doesn't stop at an airport."
MIF II investments are usually between €250k and €1 million in a first round. Reservations of 2 to 3 million euro are made for subsequent rounds. In rare cases MIF II also invests pre-revenue. "If we can get a strong validation from our partners, we dare to invest even before the product is on the market."
According to Gitmans, the investment in Snocom – a machine that sucks up snow at airport lanes, compresses and disposes it – illustrates the strength of the new fund. "The investment committee consists of a limited amount of partners in a specific field. This makes that all of them are known with the strengths and weaknesses of the businesses we consider", says Gitmans.
Normally he would have put the plan of Snocom aside quickly. "But when I talked about it with our partner Schiphol, they said that if this machine works, they'd want it as soon as possible."
Corporate Venturing
Contrary to what seems to be the dominant thinking these days, Gitmans warns for corporates and startups getting too close to each other as it may bother both. "Corporates and startups can learn from each other, but corporates  also have the ability to take away the energy borderless thinking so typical for startups."
Appointing an independent fund manager that stands in between the corporate and startup, as is done with MIF II (via NBI Investors), is the better way to operate Gitmans argues.
"By bringing in the investor's skills, we have designed a better way to enable corporate venturing. Those skills are not well embedded in most corporate organisations, and can prevent the corporate from getting too close to the startup."
Lack of talent
The launch of the MIF II fund fits the picture of the Dutch startup scene heating up:  more funds are launched and more deals are made.
In this scenery, talent is becoming a scarce and a highly valuable commodity. Teaching kids how to program and an increasing amount of young people wanting to build a startup are good signs of an ecosystem trying to solve the problem, Gitman thinks.  But it's not enough. "We have to attract talent from the outside."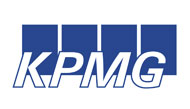 This article is powered by
KPMG is a global network of firms providing Audit, Tax and Advisory services. KPMG has a global Innovative Startups initiative. The team in the Netherlands is led by Daniël Horn and Ghislaine Bowier and aimds to bridge the gap between corporates and startup.
Large organizations do need startups to accelerate innovation and there is great value for companies that success to tap into the speed, focus and applied creativity of startups. KPMG helps large organizations worldwide to find the right startups and develop new products and services. The team helps large organizations with their innovation strategy and supports the setup of successful collaborations.
Meanwhile KPMG Innovative Startups develops new products and services with startups, primarily in the data & analytics and fintech space. In the venture program technology companies work directly with KPMG service lines to create new sustainable value for business worldwide.
If you have a startup and you would like to explore the synergies with KPMG, click here. If you like to learn more about events and activities of the team, follow the Linkedin Innovative Startup page.